PEST CONTROL FARIDABAD
Faridabad is the biggest hub of industries in the Haryana state. The revenue collected from this region about 50 per cent of the total revenue of Haryana shows its importance. Faridabad is mainly famous for the Henna flower and its agriculture purpose, basically different kind of goods and products are produced here. There are different industrial products like tractors, refrigerator tyres , shoes, motorcycles, gears, switch gears etc. are manufactured here. Meanwhile there would also be the pest and bugs problem.
Faridabad is a center of industrial as well as agricultural activities. This beautiful city is a home of millions. You are lucky if you are also among them. However, pests have been a severe problem in homes and offices here. Whether you reside in a villa or a simple flat, but these pests are an uninvited guest everywhere. When it comes to the best pest control faridabad services, 24×7 Pest Control enters the picture. We understand how problematic and losses it is to face pests in your premises. They are not just for your health but is equally harmful to the structures of your office and home.
24×7 Pest Control
We are an ISO certified organization that offers the pest control services in the Faridabad city of Haryana state. We take pride in being the leading termite control Faridabad firm. Here are some of the key advantages of our services.
Huge experience Since 1988, we are in the business. Therefore, we have a huge experience as well as expertise in controlling the pests.
Modern equipment and methods
We have optimized services with the latest technologies and strategies through which we deal with all kinds of pest problems including rats, termites, ants, mosquitos, and others. Our services not just have powerful effects, but they are long lasting as well.
Economical option
The prices of our services are always cheaper than other pest control faridabad services. We provide the best quality work in a minimum price. After our servicing, you don't have to invest money for a long period in removing pests.
One roof solution for all types of pests
From rats to mosquitos, we can remove almost every uninvited pest. We use different chemicals for different types of pest.
Safe and eco-friendly solution
We don't use any toxic chemical that can cause adverse effects on your health. Our pest and termite control Faridabad services come with safe and eco-friendly chemicals. It is completely safe even if your home has pets and children. Our professionals will also guide you about more safety measures.
Termites Works Slowly But Damage Goods Completely
Termites work deceptively, a great deal of important furniture, woodwork and paper reports might be harmed hopelessly. We utilize affirmed termite annihilation chemicals infused into purposes of section prompting to their home. The harmful pesticides take out termites. Moreover, the profound entrance procedures received by us result in termites not returning as the synthetic boundary impedes them. We complete free appraisal of your premises and prescribe a line of treatment. When termite control has been done by Pest Control Faridabad, it ought to be followed up by normal support to keep your premises and property protected against future termite pervasion.
A few insects are precious – some pollenate plants to give us nourishment, woodlands and blooms and some tidy up deny before it gets to be distinctly hazardous to our wellbeing. In any case, a few insects disturb, some hurt, and some cause genuine mischief. That is an ideal opportunity to call Pest Control Experts at Pest Control Faridabad, we utilize the most present day methods and innovations to take out or control all creepy crawly issues. Our control methods incorporate the ecologically mindful utilization of specific bug sprays and electronic fly control units, and creepy crawly screening. It is the master assessment of the pervasion issue that is most essential in accomplishing an attractive, productive and sparing result.
Bed Bugs and Termite Control Faridabad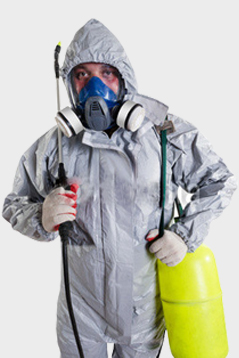 A report of pest inspection Melbourne is of great importance as it helps to determine the quality of the property and increase its value. Therefore, getting a pre-sale or pre-purchase building inspection report is most crucial.
Bugs are extremely hard to track and expel and henceforth call for mastery in location and their annihilation. We utilize high vacuum systems to get and draw out the bugs and their eggs, gathering the tidy in exceptional packs and arranging them off securely. This is utilized as a part of conjunction with use of natural based bug sprays to all furniture, particularly beds, splits and cleft where they may cover up and all through the room utilizing unique weight pumps to achieve profound. Introductory application and elimination is followed up by another support benefit about a fortnight later and afterward normal month to month or three-month to month benefit with termite control Faridabad.